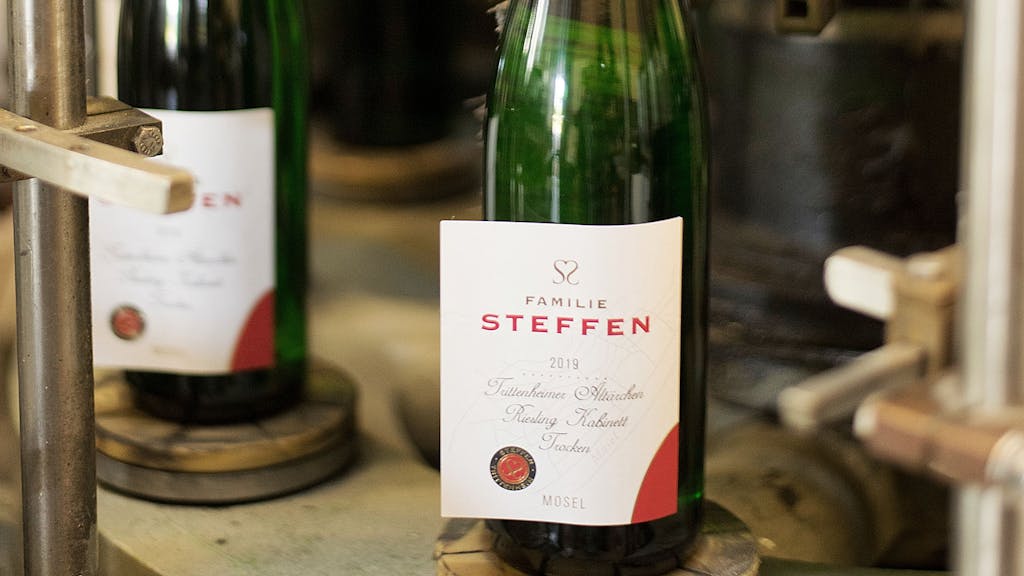 Gebrüder Steffen
SERVICES
Expertise
We live and breathe wine! We spend every day working with and for this important part of our cultural heritage. In doing so, we have built up a huge wealth of knowledge of the world of wine in all its different facets. We have also undergone sound training and have plenty of experience, which has been passed down through the generations.  
Whether the focus is on our skill in winegrowing and production or on our solid expertise in trading and export, we consider ourselves to be a reliable partner for the wine sector. To ensure complete transparency with regard to our quality standards, we obtained certification for our business in 2007 through the IFS (International Featured Standard).
Contract bottling
In our modern bottling plant, we can fill your wine into new bottles – 0.75L, 1.0L and 0.375L – using all the usual types of bottle. From preparation for filling and affixing SK or NL labels to packaging and palletisation of the wines, we can offer you a full service.  
We can also provide individual basic wines or pick up the wines for bottling from your premises using our own fleet of vehicles
(within our local region).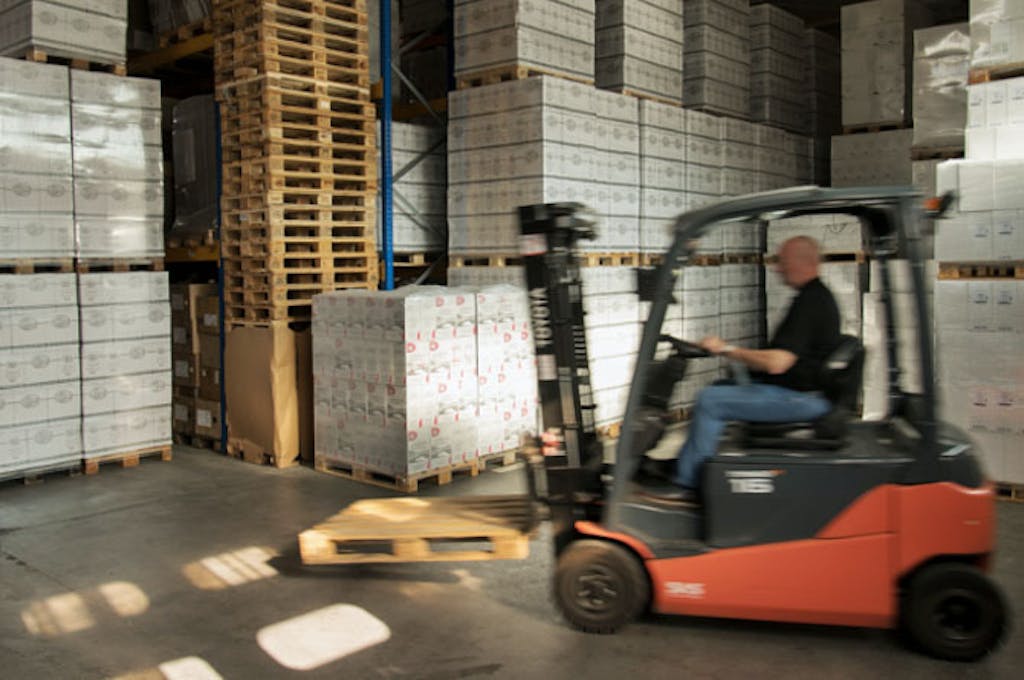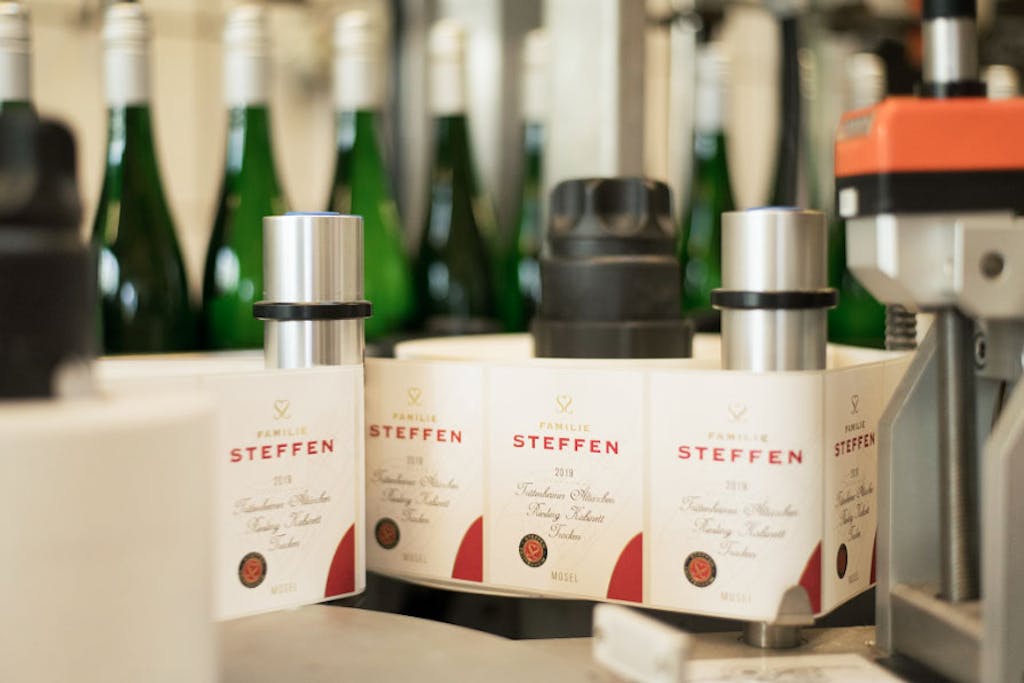 Trade & export
Our outstanding knowledge of trading has matured and developed over the course of the generations. We would be happy to use this knowledge to provide you with support with the trading and export of your barrel or bottled goods. Here too, we always focus on a "full service approach".  What this means for you is that we help you to position your product visibly and successfully and market it in the world of wine, regardless of whether you are selling bulk wine or bottled wine.