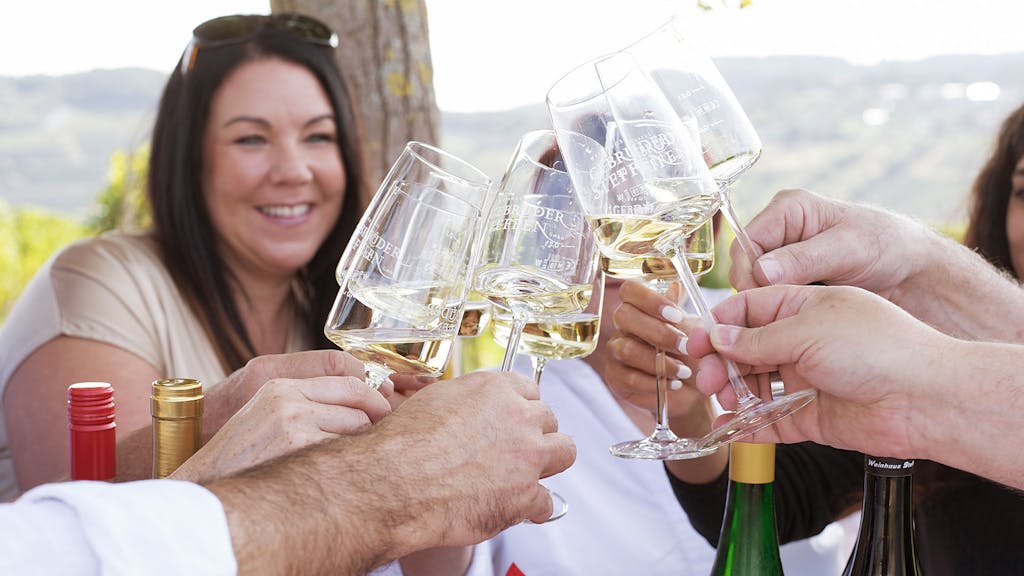 Gebrüder Steffen
Vinothek
Enjoy
Come and visit us by the River Mosel and find out more about our wines in a friendly and relaxing atmosphere. Our newly renovated winehouse is a great place to spend some time, with its timeless, contemporary-style interior design. And it goes without saying that we will give you the very best advice when you are trying to find your favourite wine. We look forward to meeting you!    
Opening hours
Monday: 5.00 - 10.00 p.m. Friday: 5.00 - 10.00 p.m. Saturday: 4.00 - 10.00 p.m. Sunday: 1.00 - 10.00 p.m. Possibility for wine-sales from monday till friday during normal business hours.
Phone: +49-6507-2182
Feel good
We don't just want to offer our visitors the opportunity to buy wine, we want to give them a "wine experience". We are all absolute "bon vivants" and we see wine as part of our cultural heritage; this sometimes also means enjoying some peace and quiet in a relaxing atmosphere. 
That's why we would like to invite our guests to spend some time enjoying a glass of wine and some delicious snacks in our winehouse. To round off the range of "wine experiences" that we offer our customers, we also organise themed evenings and little events on the theme of wine. You can find dates and further information on the above on our Facebook page. 
Venue
Are you looking for a suitable venue for a family celebration or a business event? Our contemporary-style winehouse can accommodate up to 35 persons. And we can of course fit in with any individual arrangements you have in mind. Simply get in touch!